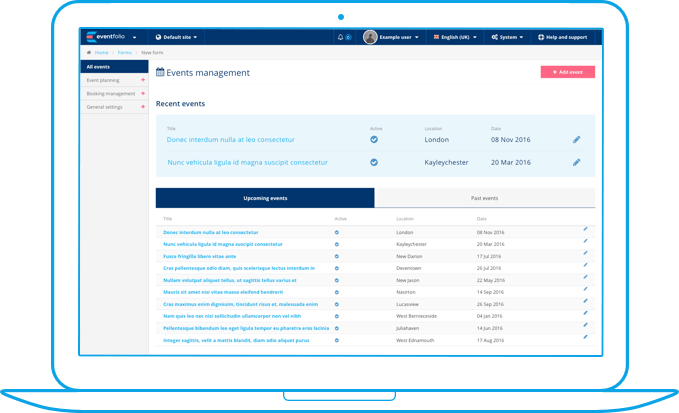 Easy Event Websites
Use our easy CMS to build a full event website with registration forms that never leave your site. Get more attendee sign-ups with seamless ways to buy passes, book sessions and customise schedules.
One System for Managing Multiple Events
Our event management software gives you everything you need to run a portfolio of events from initial launch through to year-round marketing. From attendee data to email marketing, store and manage everything in one place.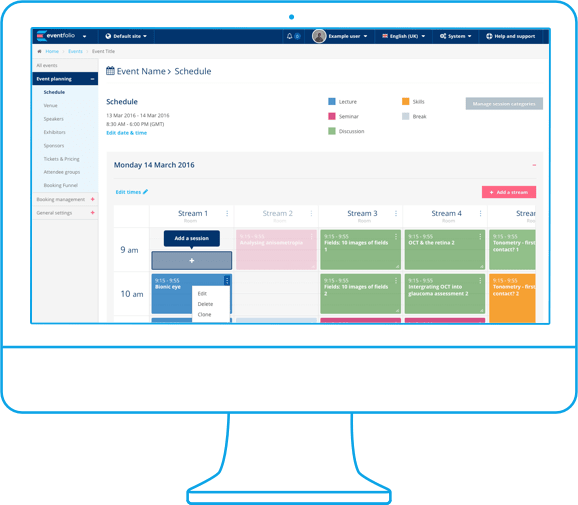 Full Customisation
Customise the behind the scenes look and feel and integrate with third-party tools and systems. Give personalised attendee experiences based on user data such as ticket type, historic attendance and hundreds of other customisable filters.
Event management and personalisation platform ideal for:
Event Managers with a portfolio of events
Decentralised event teams looking to work more easily
Agencies that manage successful brand events
Please get in touch for more information